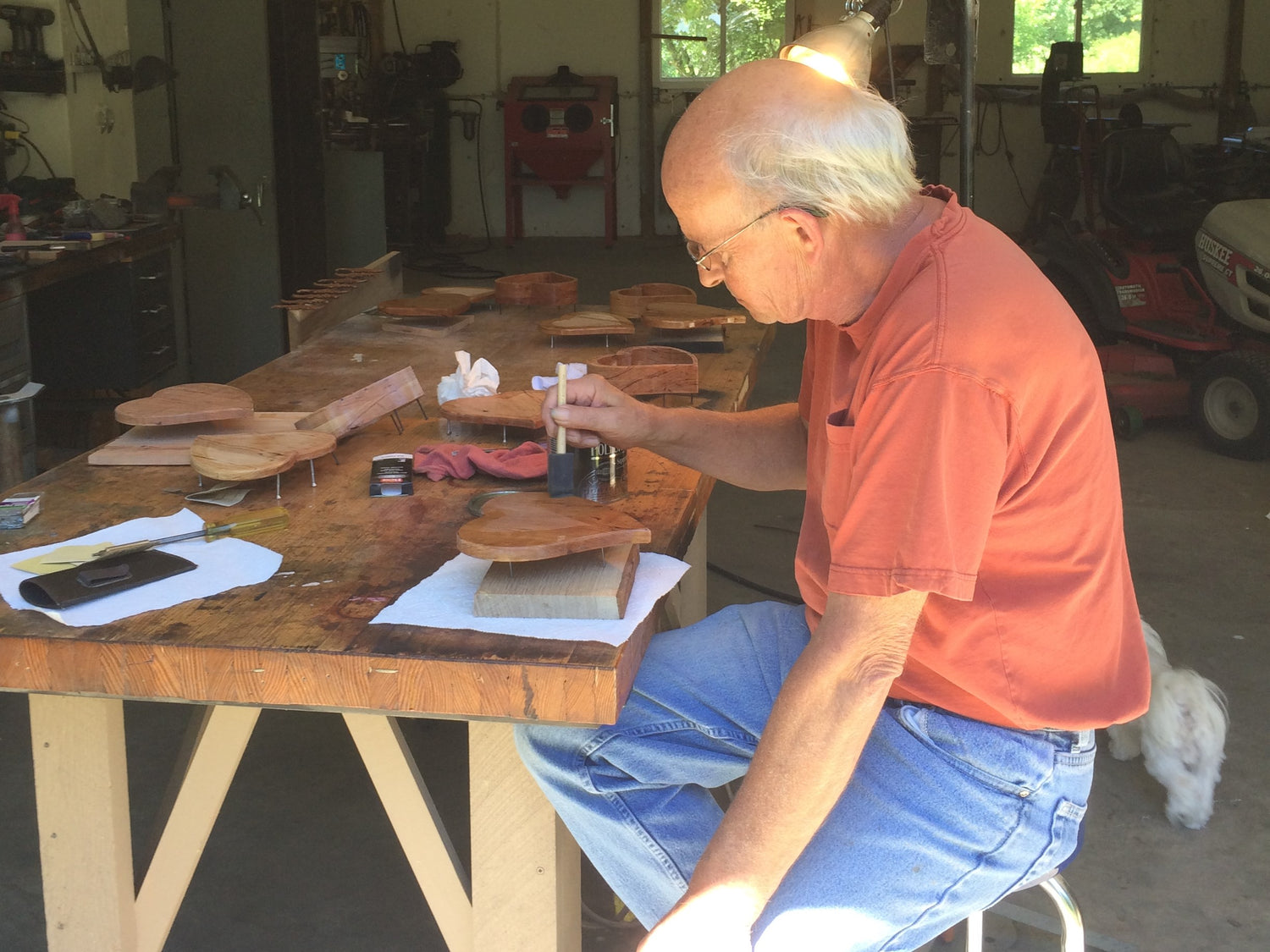 About Us
My Desire to Create...

Altered 71 all started with my Dad's old leather recliner and a desire to follow in his footsteps to create unique one-of-a-kind pieces. My parents, both factory workers, taught me the value of hard work and simplicity. Each possessed unique talents: Dad (wood and metalworking); Mom (quilting and refinishing antiques). I spent countless hours "helping" them in their creative spaces. We'd go to flea markets, antique shops, and garage sales scouring for items to restore and / or repurpose. From a young age, I was taught creativity and self expression.

Unfortunately, my Dad passed away several years ago. After 47 years of marriage, my Mom was left with a broken heart, pole barn full of tools and antiques, and an empty leather recliner. Too worn to keep... Too cherished to part... My Mom salvaged every piece of leather possible. We started working together creating accessories out of the leather. From eyeglass cases to pillows, we reinvented ways to keep him close. That experience led me to discover my creative outlet.

In 2020, I partnered with my wildly talented Mom and founded Altered 71! What's in the name? It's a blend of things: changing up or altering items from their original purpose, my year of birth, Dad's clock shop number at the factory, and Mom's age when we founded Altered 71. I'm not sure where this venture will lead us... But we are learning along the way! I'm forever and always will be a student of life!